Climate
Athens in September: Temperatures are warm and pleasant, averaging 74°F/24°C. September is the best time to visit ... lots of sunshine and very little rain. Evenings may be a little cool so it's best to have a light sweater or jacket.
Mykonos: Enjoys a moderate climate year round. The average temperature in late September / early October is 73°F/23°C.
Currency
Euro. No other money is accepted. You can exchange your money in banks, money exchangers, or at the airport. ATMs can be found almost anywhere.
Entry Requirements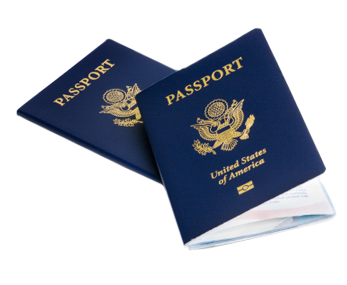 U.S. citizens may enter Greece for up to 90 days for tourist or business purposes without a visa. Your passport should be valid for at least three months beyond the period of stay and have at least one blank page for entry stamp.
Note: We suggest packing additional photocopies of the photo and personal information pages of your passport and keeping them in a separate location from where you keep your passport or other documents.
Medical Information:
Good medical care is available. U.S. medical insurance is not always valid outside the United States; however, please check with your own insurance company to confirm whether your policy applies overseas and provides adequate coverage. If you need a doctor, your hotel can recommend one, or you can contact your embassy or consulate.
Electrical
Power supply: 220-240 Volts. If taking laptops, camera chargers, and other electrical equipment to Greece, check the electrical specs label on your equipment. If the appliance can use 220-240V power, the label will say something like "Input: 100-240V". This means that the appliance will work in both the US (which takes 110V) and Greece and most other countries, which use 220-240V.
If your appliance doesn't show compatibility with 240V, then you'll need to buy a voltage converter. Electrical sockets in Greece are one of two European standard electrical socket types: the "Type C" Europlug, and the "Type E" and "Type F" Schuko sockets. If your appliance's plug doesn't match the shape of these sockets, you will need a travel plug adapter.
Time Zone:
Greece is on EET (Eastern European Time Zone), 7 hours ahead of US Eastern Standard Time. Note: Greece utilizes European Summer Time (like Daylight Savings Time in the USA, 1 hour ahead of Standard Time) which ends on the last Sunday in October at 4 AM.